Same day Service
On-time & Reliable
Affordable Prices

The Model of Excellence
What we do differently to improve your overall experience:
Get a Text and Email notification when your appointment is set and when your tech is on his way.
Your time is valuable, so we book a 2 hour window for all appointments.
Your tech will ensure you know what he's doing every step of the way.
We provide inspection reports with pictures to document all findings and concerns.
Most repairs can be done same-day because we keep our trucks fully stocked.
Conveniently accepting all major credit cards. Simple financing available.
Includes Detailed Inspection Report w/ Pictures
* per system
Special Financing Payments low as $99/mo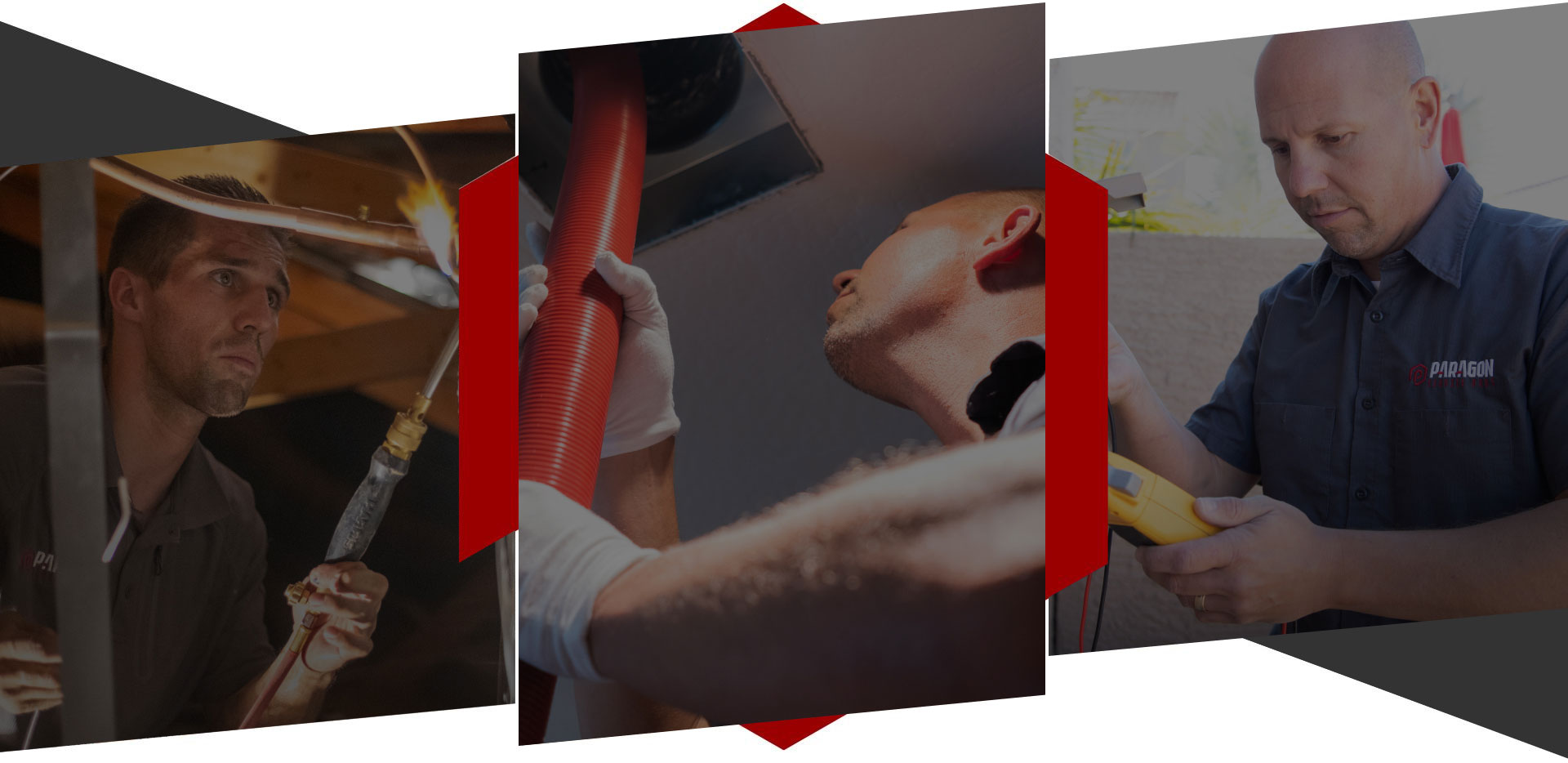 PARAGON SERVICE PROS IS BASED IN QUEEN CREEK & AVAILABLE
7 DAYS A WEEK
How Can We Help?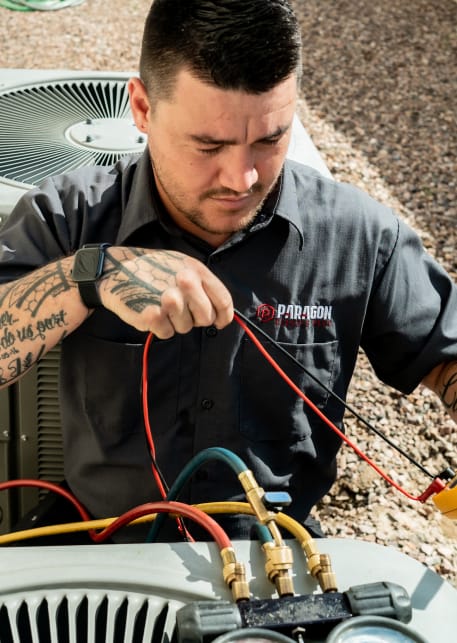 AIR CONDITIONING SERVICES IN QUEEN CREEK, AZ
Expert AC Technicians You Can Count On
Here in Arizona, we have more than our fair share of days that boast three-digit temperatures. To make sure you and your family beat the heat indoors, you need an AC system that will reliably keep up with demand.
That is why our local HVAC company at Paragon Service Pros offers expert air conditioning services to homes throughout Queen Creek and surrounding areas. We are available 7 days a week for same-day appointments and proudly offer after-hours emergency services to ensure you are never sweating for long.
AC installation and replacement: If you are installing a brand-new system or upgrading an outdated unit, you can rely on us to have the widest range of industry-leading AC systems available. We will work with you to determine what size and capacity you need and then pair you with a system that meets your requirements and budget.
AC repair: When your AC isn't performing as well as it used to, is leaking, making strange noises, or stopped working altogether, call our team right away. We accurately diagnose the issue, walk you through your options, and arrive in a fully stocked vehicle, so you can count on us to carry the parts needed to restore function as quickly as possible.
AC maintenance: One of the best ways to boost the longevity of your AC system is through routine maintenance by a trusted professional. Our team will thoroughly inspect the system, clean it, make small repairs, and replace the air filter when needed.
TO LEARN MORE ABOUT OUR AC SERVICES, OR TO SCHEDULE AN APPOINTMENT, CALL OUR TEAM TODAY AT (480) 800-0636 OR BOOK ONLINE.
CUSTOMER SERVICE IS OUR NUMBER ONE PRIORITY
INTEGRITY AND HONESTY WITH EVERY CONVERSATION
HIGH QUALITY SERVICE FROM TRUSTED EXPERTS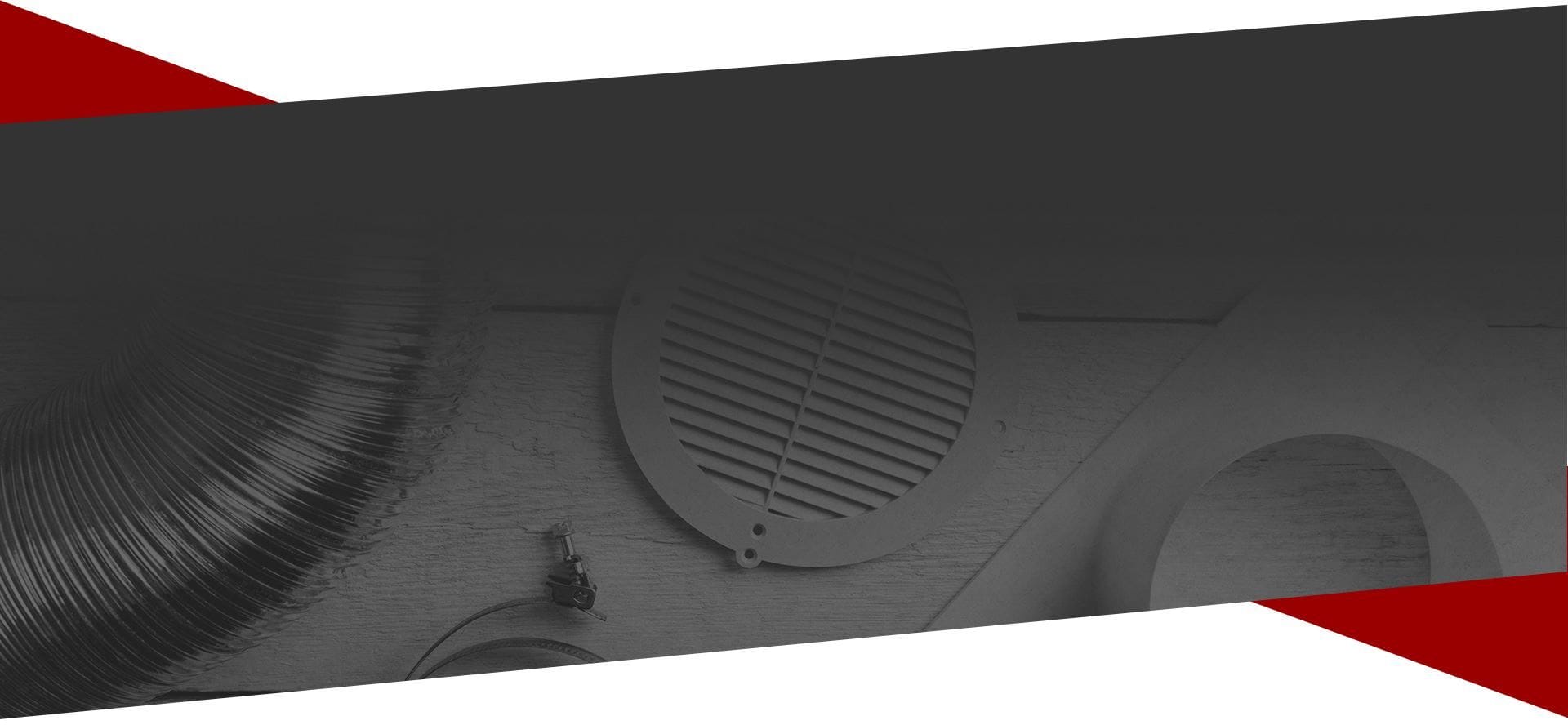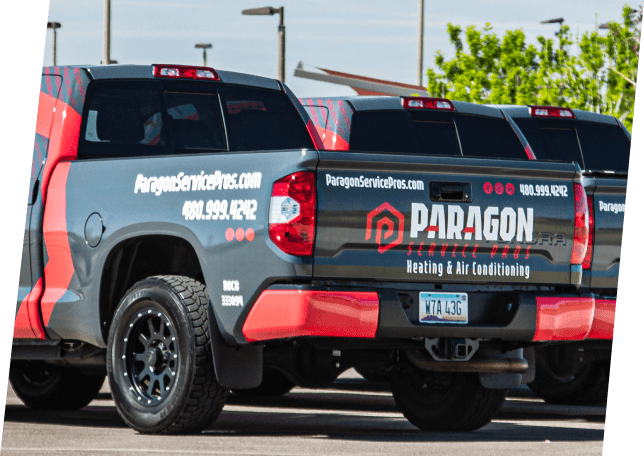 Have an emergency?
Our team is available for emergencies and same day service throughout the East Valley!
Contact us now to get one of our experts heading your way.
Service Area Map
We offer service to
Queen Creek, Chandler, Gilbert, Mesa, Sun Lakes, San Tan Valley & any other areas shown on this map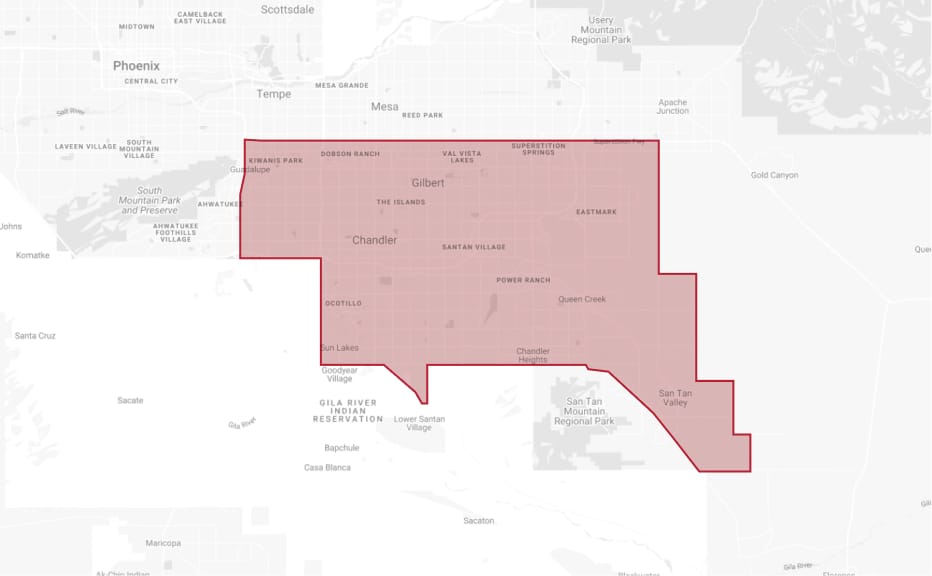 Why Choose Paragon Service Pros?
SAME PRICE FOR NIGHTS
OR WEEKENDS
IMMEDIATE SERVICE
AVAILABLE
300+ GOOGLE REVIEWS
/5 STAR RATING

A+ BBB
RATING
AC REPAIR IN QUEEN CREEK
24/7 Air Conditioning Emergency Services
There is a famous saying that goes, "Anything that can go wrong, will go wrong." Known as "Murphy's Law," this motto seems to be the story of every homeowner's life. No matter how well you take care of your home services, from time to time there is always a major problem, and of course it always hits during the worst possible moment. Unfortunately, an emergency of this sort even can be dangerous – if it happens that your air conditioning unit is what has broken down in the dead heat of summer. Arizona is known for having scorching temperatures that not only make you and your family uncomfortable but can even lead to dehydration and overheating.
When your AC system starts to malfunction, do not waste any time hoping that it will magically work properly again. For dedicated AC repair in Queen Creek, trust Paragon Service Pros to get the job done right from the moment we step inside your door.
CALL US NOW AT (480) 800-0636 OR BOOK ONLINE TO SCHEDULE AN ESTIMATE WITH OUR KNOWLEDGEABLE TEAM.
Signs Your Air Conditioner Needs to Be Fixed
Since Arizona summers can reach the 120's in temperature, a damaged AC unit is nothing to joke about. When your cooling system is breaking down, you should contact us as soon as possible. However, how are you supposed to know when disaster is imminent? Our trustworthy technicians have compiled a list of telltale signals that your air conditioner needs emergency care, so you be prepared when the worst happens.
Reach out to our professionals whenever you notice:
Your cooling system keeps powering on and off, even though you have not touched it.
Your energy bills are astronomically high, even though you have not increased your usage.
You notice pools of water accumulating around the unit.
There are small bits of ice within the unit.
The vents smell musty or rank.
You hear odd, loud sounds coming from the system.
AC MAINTENANCE IN QUEEN CREEK
Providing Optimal Functionality & Efficiency to Your Unit
Have you noticed your air conditioning unit seems to function a little less powerfully than usual? Alternatively, perhaps it seems to be working just fine, but it is an older model that you have used for several years. No matter how old or how functional your current air conditioning system is, it is important to seek thorough Queen Creek AC maintenance to keep your air conditioner running the way it is supposed to.
In the same manner that you have your car tuned up annually and visit the dentist to have your teeth cleaned on a regular basis, your AC system needs some tender loving care from time to time as well. If it is experiencing a few troubles here and there, or simply running more slowly than usual, our experts at Paragon Service Pros can quickly fix these minor issues before they develop into monster problems.
CONTACT US NOW AT (480) 800-0636 TO LEARN MORE ABOUT THE COMPREHENSIVE BENEFITS AVAILABLE THROUGH OUR MAINTENANCE PLANS.
Dedicated Tune-Up Services in Queen Creek
When you seek out our maintenance check-ups at Paragon Service Pros, you can rest assured that you will be receiving the highest quality of dedication. Our knowledgeable professionals always closely examine every aspect of your AC system, scrutinizing the different parts to make sure that they are working at their optimal performance.
In addition to inspecting to ensure that nothing is loose, cracked, or malfunctioning, we will clean the parts of your system that are hard to reach, so that they do not make trouble in the future. If there are minor problems in your AC, whether in the blowers, condenser system, motors, ducts, or coils, we can repair them before they evolve into a major hassle.
AC Replacement IN QUEEN CREEK
Honest Estimates on Air Conditioner Replacement & Installation
If you are a resident in Queen Creek, you are well aware of the importance of having a powerful air conditioning system. Much of the time, the warm, dry Arizona climate is a great advantage. You can enjoy the ability to go out into the sunshine all year long, and do not have to fear the possibility of having frequent torrential rainfall or icy blizzards. However, if you do not have a functional AC, the Southwestern heat can quickly be uncomfortable, or even dangerous when the temperatures soar into the 100's during the summer.
To protect you and your family from the blazing sun, get in touch with our team at Paragon Service Pros for a thorough Air Conditioning Inspection in Queen Creek. It can be difficult and frustrating trying to contact many different contractors just to find an accurate quote, so let our dedicated technicians lift the burden from your shoulders with our comprehensive replacement services.
CALL US NOW AT (480) 800-0636 OR BOOK ONLINE TO SCHEDULE AN ESTIMATE WITH US.
When to Get an AC Replacement
Getting a brand-new air conditioner is a big investment, so we completely understand why some homeowners may feel tempted to stick with their old unit, even if it is malfunctioning. However, it is important to remember that worn, failing AC systems actually end up costing more, since you not only have to pay for multiple repairs but also have to spend more money on utility bills due to their inefficient usage of energy.
If you notice that your air conditioner is displaying extensive problems, it is high time to consider a new unit. Some of the most typical warning signals include:
You have to get repeated repairs on your unit.
Your system is making loud grinding, whirring, clanging, or banging sounds.
The bills have suddenly increased recently due to inefficient energy use.
You sometimes smell smoking or burning odors.
The AC unit blows warm or even hot air.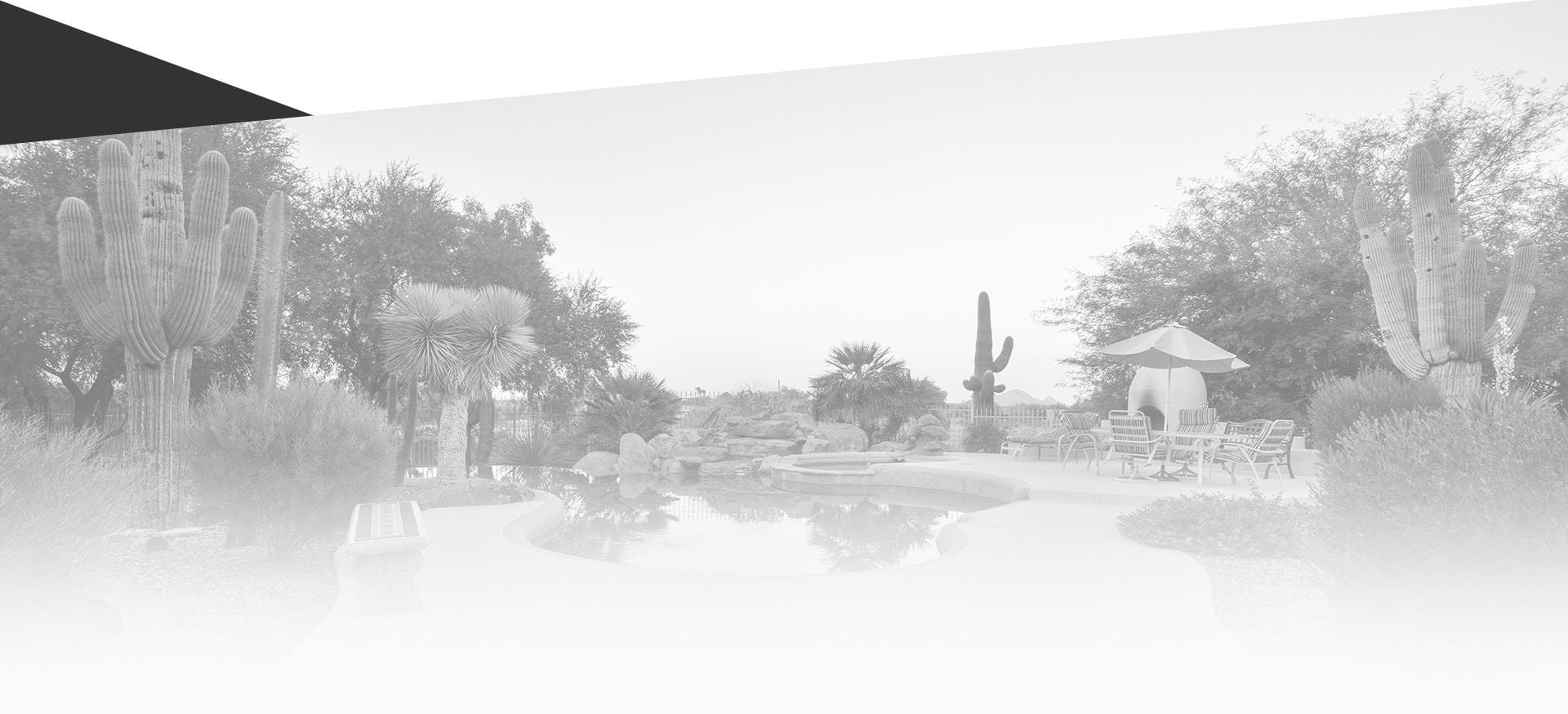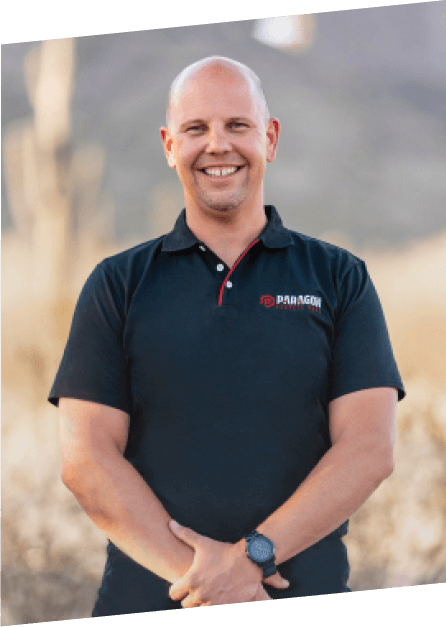 CONTACT US FOR AN ESTIMATE OR ANY QUESTIONS YOU MAY HAVE
We Offer Affordable On-Time Service In Queen Creek, Chandler, Gilbert, Mesa & Surrounding Areas